About FBC
Learn more about Abbeville First Baptist Church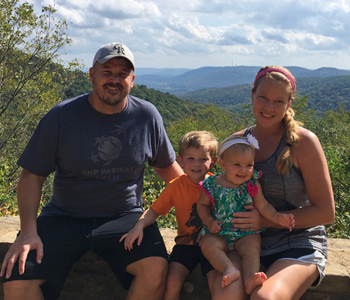 David Green

Senior Pastor
davidgreenspamfilter@abbevillefbc.com
864-366-2597
David is a native of Centre, Alabama, where he grew up on a farm and enjoyed hunting and fishing. He became a Christian at age 13 while an active member of Pine Grove Baptist Church. After graduating from Cherokee County High School, he went on to Jacksonville State University where he majored in history education.
Upon graduation, David married Robyn Rainer, a graduate of Samford University and Jacksonville State University. Together, they taught high school and coached in Alabama until David felt called to go to seminary. David and Robyn worked with Lifeway Centrifuge camps during the summers and served part-time with the youth at Sand Rock Baptist Church.
David's first year of seminary was completed at Southeastern Baptist Theological Seminary in Wake Forest, North Carolina. Then he was called to be the Student Minister at First Baptist Church Alabaster, Alabama. He continued his education and graduated from Southwestern Baptist Theological Seminary in Fort Worth, Texas.
David later served as Associate Pastor of Preaching and Students at First Baptist Church Athens, Alabama, then as Christian Ministries Coordinator at Hawaii Baptist Academy with the Hawaii Pacific Baptist Convention in Honolulu, Hawaii. David is excited to begin his service as the senior pastor of First Baptist Church in Abbeville, South Carolina.
David and Robyn have two children, Boone Belmont (Bo), born February 6, 2016, and Bridgette Brooke, born November 15, 2018. They enjoy traveling as a family, especially to national parks, and exploring God's amazing creation.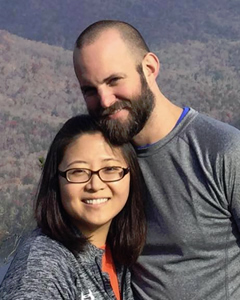 Daniel Royster

Student Pastor, Associate Pastor
danielroysterspamfilter@abbevillefbc.com
864-366-2597
I was born and raised in Anderson, SC where I graduated from TL Hanna High School. Following high school I earned a BS in Civil Engineering from Clemson University (2005) and a Master of Christian Ministry from North Greenville University (2009). I was blessed to marry the love of my life, Caitlin, (2001) after having known her since the seventh grade. God has blessed us with two wonderful boys, Pierce (2001) and Cole (2008). 
I have had the pleasure of serving Jesus in full time Christian Ministry since 2005, first at Eureka Baptist Church in Anderson (2005-2010) and now here at First Baptist Abbeville (2010-present). God's calling on my life is to minister to students and their families. My heart's desire is to help students and parents grow in their faith, knowledge, and understanding of our Lord Jesus Christ through intentional discipleship.
Our History
The First Baptist Church Abbeville was organized on Janurary 15, 1871. The first pastor was The Rev. Robert N. Platt. The church now on the corner of Ellis and N. Main St. was dedicated December, 1911. Renovations were made in 1939 and 1955. Thirty-eight pastors have served here over the years.  The Church continues to shine as a "beacon for Christ" on the corner.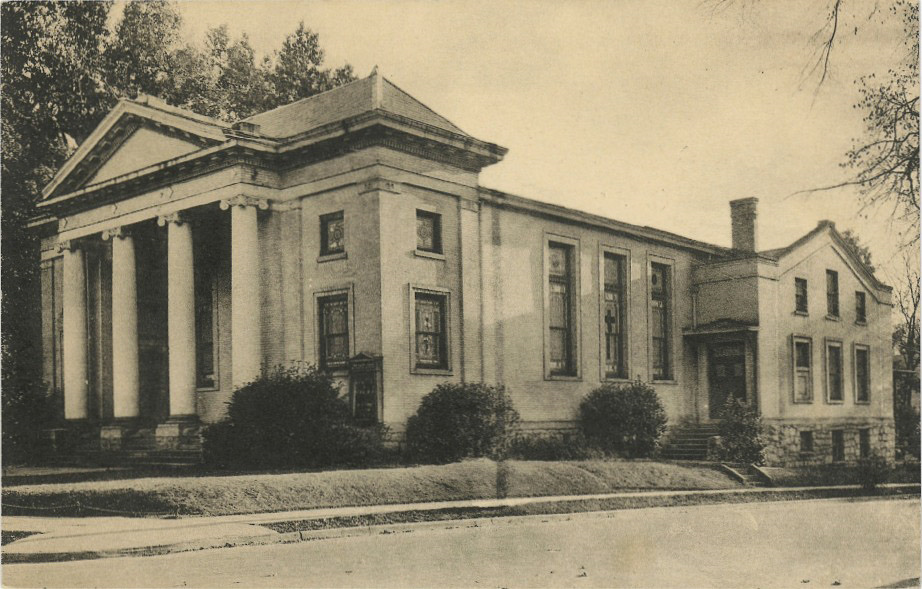 Learn more about FBC
Click the buttons below to learn more about Abbeville First Baptist Church